Cuba is a Canvas with Many Colors.
In early May, I was lucky enough to be part of a historic journey – joining the media aboard the first cruise to travel to Cuba from the United States in nearly 50 years. As part of that experience with Fathom Adonia, I spent four whirlwind days on the island visiting Havana, Cienfuegos and Santiago de Cuba. There is so much to be said about this journey and the overwhelming welcome we received from the Cuban people. It was as if we were visiting a long lost friend or family member. There were hugs, photographs, and tears – and that was just day one. Morning one, really.
During the brief few days I was there, I saw a vibrant and fascinating country, one that touched me in ways no other destination has in a long time. Words don't begin to do justice to Cuba. A mere four days was really just a tease, not nearly enough to investigate and understand the country's many layers of complexity or to truly know its people. The images that remain most vivid in my mind – the cars, the colors, the crumbling but hauntingly beautiful architecture, the smiles from strangers and the mountainous countryside covered with mango trees and sugar cane, rolling down to the ocean's edge, people rushing out of homes or jumping out of cars to wave hello, eager to talk and to be acknowledged; curious eyes giving way to warm smiles and fumbling, but heartfelt exchanges. From small towns to big cities, there was a warmth and excitement that was palpable. The visit was all too brief. But it was enough to be hooked. Cuba is a place one could return again and again, and still not have had your fill.
Starting the slideshow: Click on any of the thumbnail images below to access the slideshow (but don't press the "Play" button once the show opens, manually click through using the "forward" arrow instead).
Or scroll further down for larger images.
Cuba
Four days in Cuba
Havana – Day 1 and 2
On the morning of our ship's arrival, hundreds of Cubans waited outside the port building to greet us.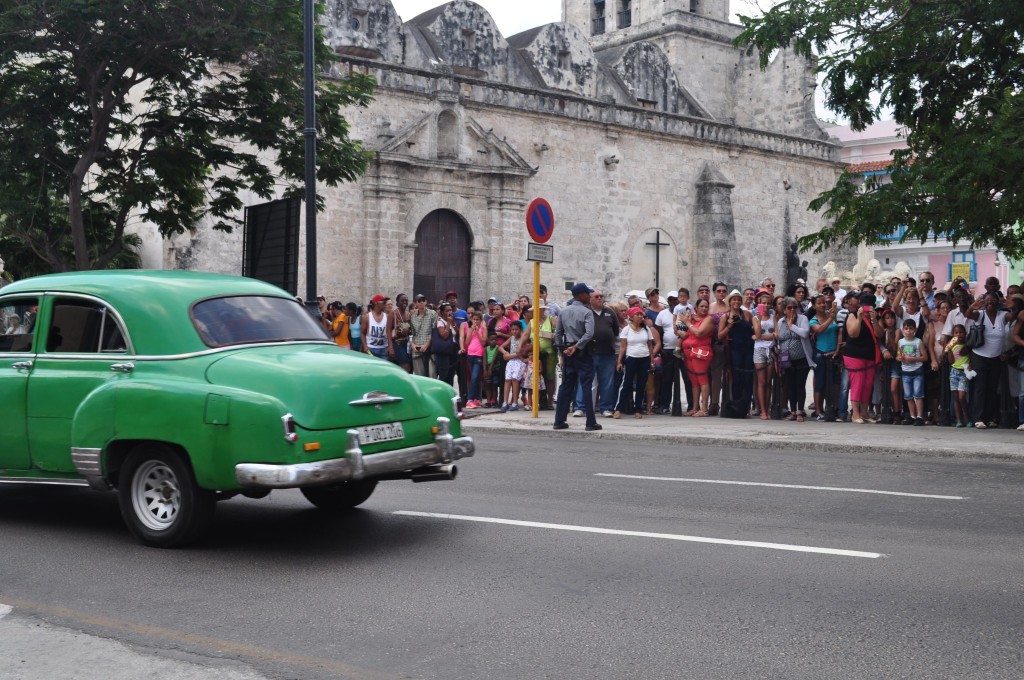 We spent two very hurried days exploring Havana – not nearly enough time to truly become familiar with the country's capital and all that it has to offer.
The Cars – Oh My!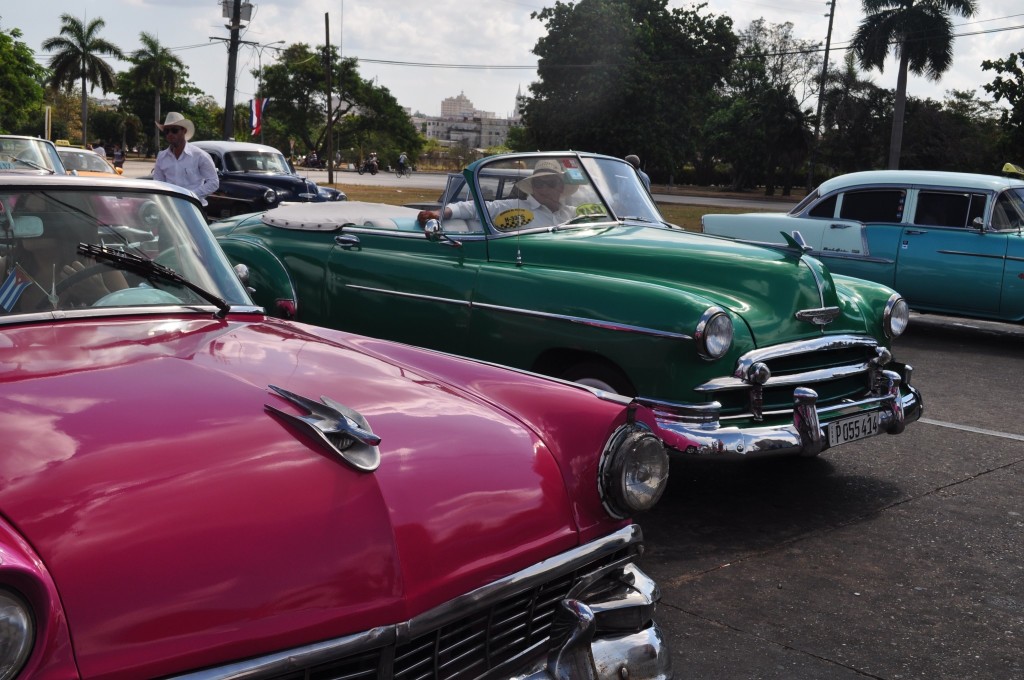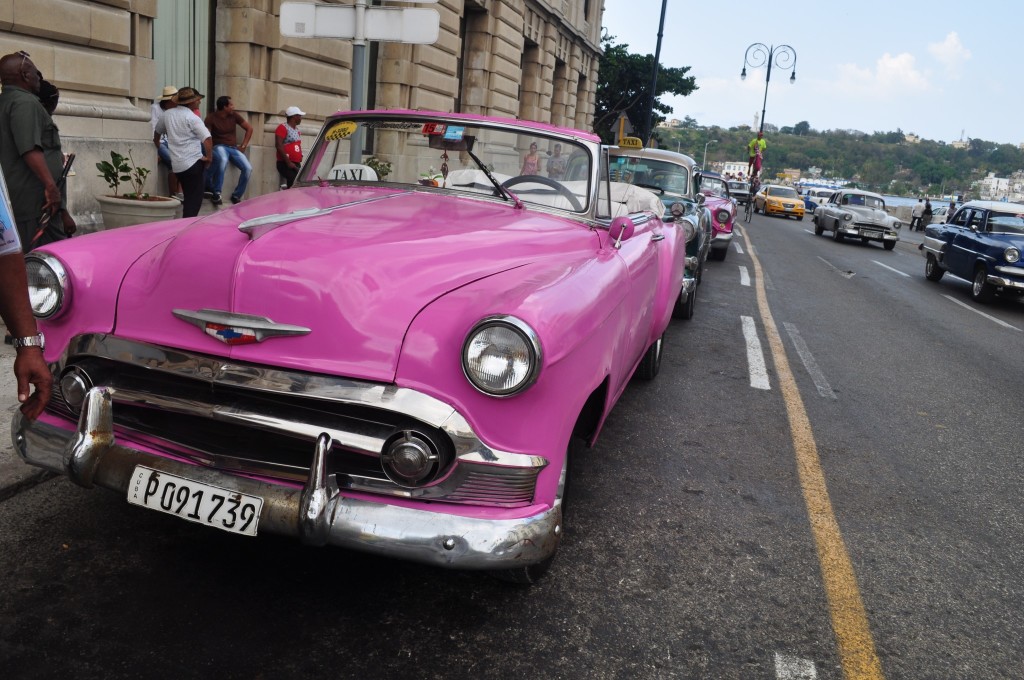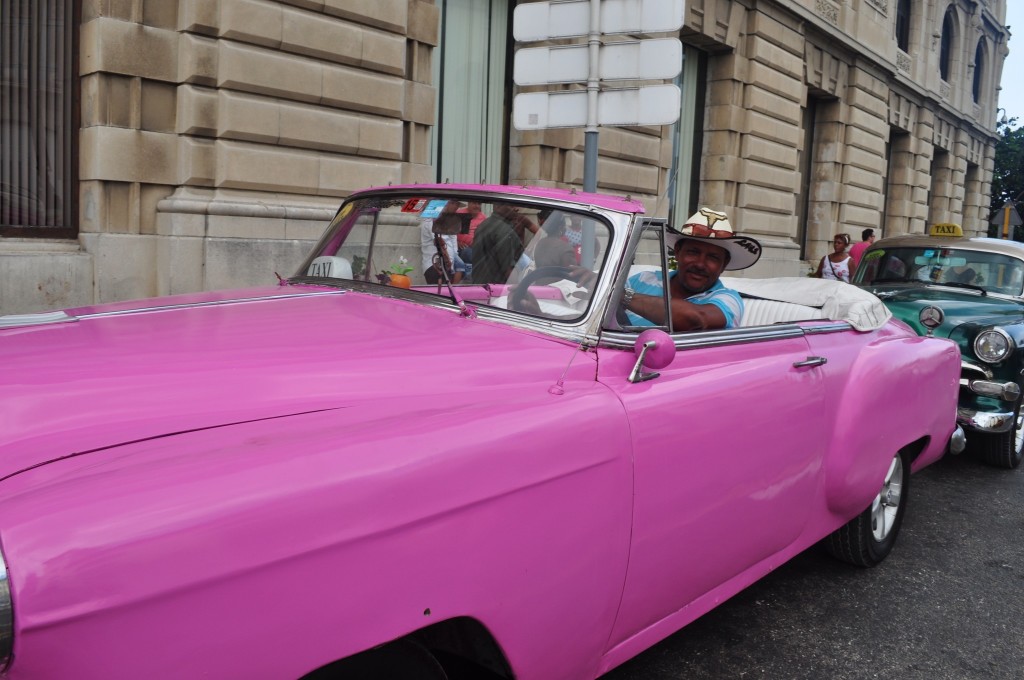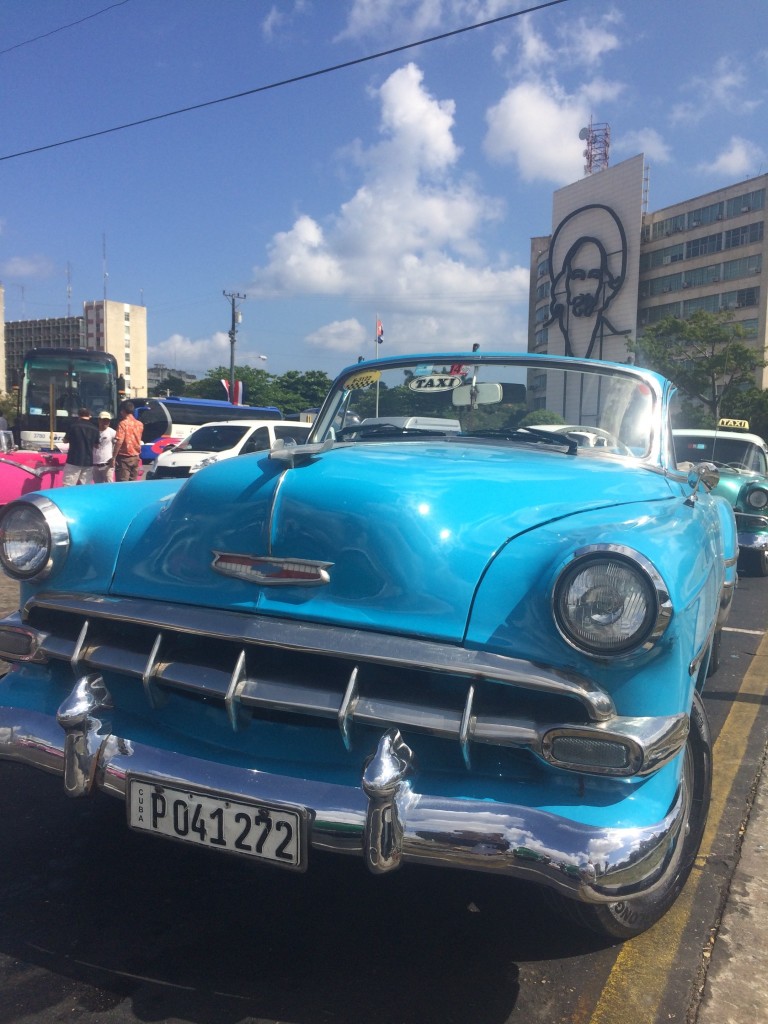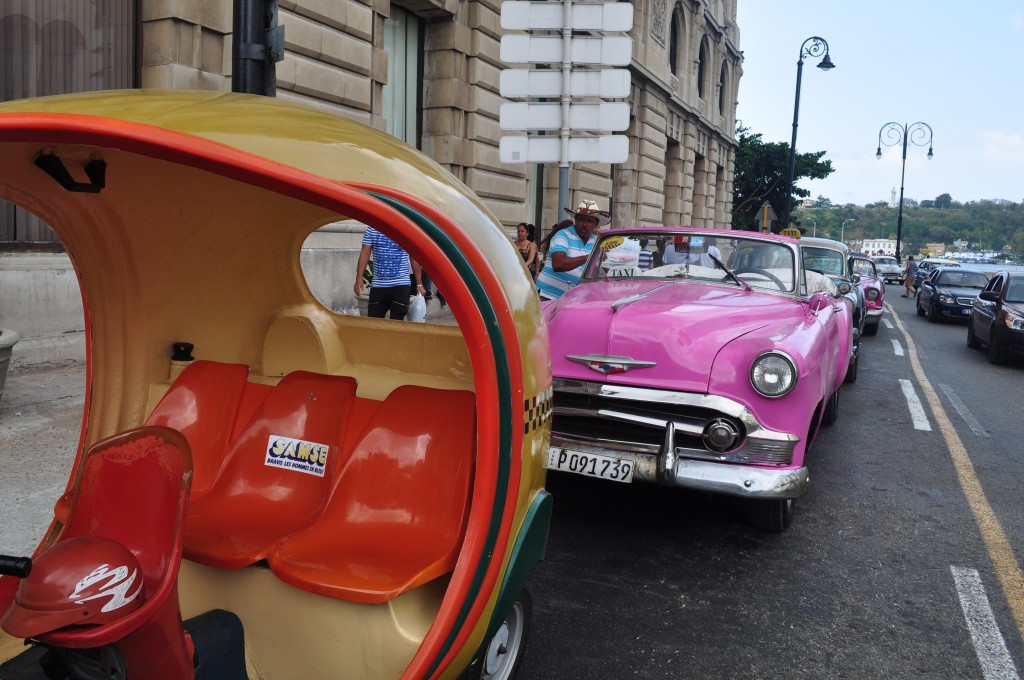 The People
Cienfuegos – Day 3
Santiago de Cuba – Day 4 – Our Departure
It rained, downpoured really, during our final day in Cuba. This unfortunately limited what we were able to see and do. We spent most of the day viewing this intriguing city from inside a bus. Still there were a few dry moments when we were able to explore.